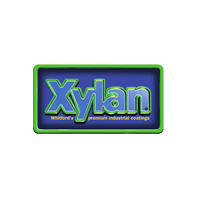 Xylan ® is the main coating brand at Whitford for their line of industrial coatings. It is a reinforced fluoropolymer with binder resins, providing low friction and optimal wear-resistance. Its range features all shorts of products depending on the requirements.
Xylan
Xylan XLR
Xylan XLR HB
Those coatings have been engineered for extreme situations under great pressure, high temperature and abrasive environments.
Properties of Xylan ® coating
The properties of Xylan® coatings are achieved throughout the combination of organic polymers with dry film lubticants, obtaining plastic alloys with unique and super useful properties very versatile when used in extreme industrial environments. Its application can be either conventional or multi-layer.
The most remarkable properties are:
Low friction coefficient. CoF of 0.02
Wear resistance under pressure.
Chemical and corrosion resistance in most environments.
Weather resistance. Sun light, saline water and chemical products.
Ability to work under wide range of temperatures. Between -250ºC and 285ºC (-420°F and 550°F).
Flexible curing program.
Codification with a great range of colors.
High flexibility. It can be bent.
Good machinability: it can be milled.
Optimal adhesion to most materials such as metals, plastics, ceramic or wood.
The target for a Xylan® coating would be to reduce the friction, improve the wear resistance and adherence. Amongst many of the sectors when this is applied, we can highlight:
Cookware
Industrial bakery
Automotive
Oil & gas
Thanks to their fluoropolymers with PTFE, PFA and FEP it is ideal for applications metal on metal, offering great corrosion protection. The low friction this coating delivers will make of it a very interesting solution for those sectors, being for instance, a performance improvement for bearings.
333
1006
1010
1014
1052
1054
1058
1070
1088
1220
1290
1270
1311
1331
1391
1400
1420
1421
1424
1425
1427
1514
1631
1632
1642
1661
1700
1756
2000
4016
4018
4090
4248
4430
4500
5200
5230
5251
5420
8005
8106
8110
8160
8221
8222
8223
8224
8254
8255
8257
8333
8514
8530
8620S
8810
8820
8840
8843
8870
8920
9888
80-018
80-030
80-087
80-178
80-510
80-511
80-550
80-610
80-650
80-787
88-040
88-042
88-043
88-044
XLR 17
Eterna® 17
Eterna® 71
Eterna® 73