We offer a service for applying high-performance technical coatings to all industrial sectors, thereby allowing them to optimise their production.
Our R&D Department is constantly working on analysing and optimising the characteristics of products such as Teflon®, Xylan®, Molykote®, Halar® and Rilsan®. Permanent contact with the main raw materials manufacturers in the world allows us to offer solutions that provide our customers with the best-performing products. Our philosophy is to continuously evolve with the most advanced technology. This is the only way we can be a benchmark.
The various industrial sectors each have their own particular characteristics, which is why coatings application services must be able to adapt. Depending on the substrate, we apply fluorinated coatings with thicknesses of between 20 and 50 microns, although there are sectors that require higher performance and high corrosion resistance, such as the chemical and petrochemical sector, for which thicknesses of 0.5-1 mm are applied.
Our industrial coatings application service extends to all sectors: automotive, aeroespace, kitchenware, packaging, food, chemicals, petrochemicals, pharmaceuticals, textiles, graphics , etc.
Sectors in which industrial coatings are applied
The car or automotive industry needs innovative solutions that develop as the sector evolves in order to provide parts with top performance. PRAIMER therefore offers solutions based on high-performance, micrometric coatings that are environmentally friendly. At the same time, we conduct research and search for new solutions that offer added value to the industry's customers.
Machine stoppage times in the food industry have an impact on the production process, which means that such stops must be minimised. To avoid these stoppages, the accumulation of food remains must be avoided, otherwise it will translate into weighing and filling errors. The solution is to ensure high non-stick quality that allows foods to slip off correctly. Every production process is unique, so every solution is adapted to the customer's needs.
The constant evolution in this sector means continuous updating and innovation. At PRAIMER, we have the most advanced technologies to satisfy the demands of this exacting sector, in which both efficiency and aesthetics are important. We use basic products such as PTFE or innovative products such as ceramic coatings, while always maintaining the objective of high non-stick properties and durability.
CHEMIMCALS & PETROCHEMICALS
We offer the application of thick thermoplastic coatings in a sector in which high performance is a must. Surface preparation, automated painting or paint applied by our highly qualified professionals is backed by our extensive experience, which is essential in the chemical and petrochemical sector.
In the packaging process, components must be non-stick in order to optimise their job and reduce costs. The high thermal resistance of the fluorinated coatings we apply is a must (including FEP, PTFE and PFA), given that packaging reaches high temperatures to ensure an optimal seal.
In all industrial sectors, non-stick properties are required at some point in the process. PRAIMER offers non-stick solutions in any sector, for which we analyse the problem and offer the best solution that adapts to the customer's needs, either in new processes or in the recovery and maintenance of used parts.
We provide service to a wide variety of sectors, including textiles, cork, graphics and the rubberising of rollers, among others.
We work with the main technical coatings suppliers:
We know that good service begins with choosing the right product and the highest quality raw material, that's why PRAIMER's Technical and R&D Department is always in contact with the main producers of technical coatings and raw materials such as: 3M, Acheson, Arkema, Bechem, Chemours (previously also DuPont), Daikin, Dow Corning, Fuchs, Hempel or Ilag.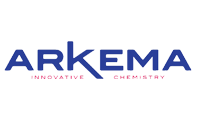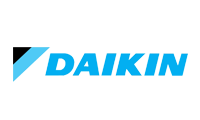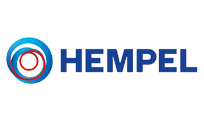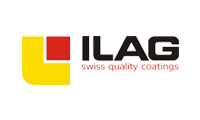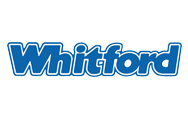 Most common features and main benefits of industrial coatings:
Hydrophobia and oleophobia